This article looks at how to research a soldier who served in the British Army during the First World War by looking for their medal index card and medal rolls. If a soldier's service record has not survived, their medal records may be the only surviving documents for their First World War service. This guide will explain what medal index cards and medal rolls are, what information they contain, where to find the records and how to interpret them. This is just one of dozens of articles helping you to research those who served during the war:
What are Medal Index Cards?
Medal index cards were created by the Army Records Office to record the medal entitlement of each soldier who qualified for campaign medals during the First World War and contained the information which would be impressed on their medals. Medal index cards were also used to look up a soldier's medal roll and this information was recorded on the card.
What Information does a Medal Index Card Record Contain?
A Medal Index Card will record a soldier's medal entitlement and will contain the following information:
Surname and forenames. Most cards will have the soldier's name in full but some only have initials. Not everyone used their middle names when they enlisted and there can be slight variations in names e.g. Sidney/Sydney
Regimental numbers of the regiment or corps they served with abroad. They are listed chronologically, with the first they served with abroad at the top.
Ranks
Regiment(s)/Corps that a soldier served with abroad listed chronologically from top to bottom
Medal entitlement
Where there medal roll can be found
The medal index card may also contain the following information which is just a partial list:
Their qualifying date for the 1914 or 1914/15 Star.
If they have a qualifying date, there will usually be a letter and number denoting which theatre they served in. A full list can be found on my guide to the 1914/15 Star.
If they were an officer, there will usually be a date of entry, even if they served overseas after 1915. This can vary from the exact date to only the month and year.
If they were entitled to the silver war badge– This was usually recorded as "SWB/List" followed by a series of letters and numbers.
If they had been killed, died, or awarded any gallantry medals.
Who claimed the medals if they had been issued to the next-of-kin.
Date the medals were issued.
Officers had to apply for their own medals and their medal index cards often contain the address the medals were sent to.
Important Tip for Searching Medal Index Cards
It is often easier to use the National Archive's search facility to locate a soldier's Medal Index Card and then, once you have the exact details, use these to find his card on Ancestry. This is due to the National Archives having a much better search facility than Ancestry.
What are a First World War Medal Rolls?
Medal rolls were created to show the campaign medal entitlement of each soldier who served in the First World War and are held in over 3,000 volumes at the National Archives. The rolls were originally in record offices across Britain and Ireland to help with the distribution of campaign medals. Each medal index card had the corresponding medal roll volume and page number recorded on it, allowing a clerk to quickly locate a soldier's medal roll entry. There were separate rolls kept for the 1914 Star, 1914/15 Star, British War Medal and Victory Medal, and Territorial Force War Medal.  A soldier who qualified for the 1914, 1914/15 Star or Territorial Force War Medal will appear in two different Medal Roll volumes. One for the star and the other for the British War Medal and Victory Medal.
What Information does a First World War Medal Roll Record?
With the destruction of so many First World War service records, medal rolls are often the only document to record the units a soldier served abroad with if they were in the infantry or cavalry. This information isn't usually found for those who served in the Royal Artillery, Royal Engineers, Royal Army Service Corps etc. but does sometimes appear. For example, if you are researching 2727 Private John Ponsonby then the following information is recorded:
Medal index card: Argyll and Sutherland Highlanders
Medal roll entry: 1/5th Battalion, Argyll and Sutherland Highlanders and then 12th Battalion, Argyll and Sutherland Highlanders.
You now have the exact battalions which John Ponsonby served abroad with so can turn to the war diaries of the units. However, the dates Ponsonby served with each unit isn't recorded, nor are they recorded for most men. Though, you'll find this information is recorded for certain units, e.g. the London Rifle Brigade. Like the medal index card, there is usually a great variety in the type of information you will find in a medal roll. They will record the soldier's name, regimental number, rank, regiments/corps including the exact unit if serving with the infantry or cavalry and medal entitlement. The medal roll may also contain some of the following information:
Where the medal/s were sent
When the medal/s were claimed, especially for officers
If they became non-effective, there is a column which may contain information regarding their fate, killed, died of wounds, drowned, deserted, suicide, etc.
Date of disembarkation
Occasionally, the units a soldier served with in Britain or Ireland
Searching First World War Medal Records
At the time of writing, medal index cards were available to view for free on Ancestry. They can also be downloaded for a small fee from the National Archives website. However, medal index cards from the National Archives are black and white and do not show the reverse, which may contain an address and additional information. I would highly recommend using Ancestry to view the cards.
Once you have located the correct medal index card, your next step is to find the medal roll entry. Remember, there will be two medal rolls if a soldier was awarded the 1914, 1914/15 Star or Territorial Force War Medal. Ancestry has digitized the medal rolls but unlike the Medal Index Cards, they are not free to view. However, Ancestry usually has a free 14-day trial so I'd recommend viewing them on the site.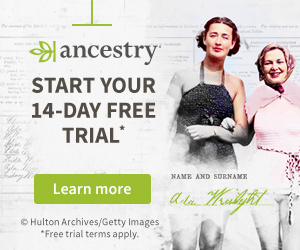 How to Interpret Medal Index Cards
Medal index cards can be quite difficult to interpret as they are full of military jargon so you will need to look at my First World War abbreviations and acronyms page. There are four standard types of medal index cards so not all the following tips will apply:
Corps: This will record the soldier's regiment or corps. If there is more than one listed, then the regiment/corps at the top will be the first one the soldier served with. The one underneath the second and so on.
A medal index card usually doesn't record the exact unit a soldier served with unless they qualified for the 1914 Star, you'll usually find just the regiment in abbreviated form e.g. Y & L R (York and Lancaster Regiment) but not the battalion. To find the battalion, you would need to check the medal roll.
Theatre of War first served in: This will be a date between 5 August 1914 and 31 December 1915 when a soldier first entered a theatre of war thus qualifying them for the 1914 or 1914/15 Star. Sometimes, an officer's date of entry after 1915 will be recorded.
The medal rolls which contain the entries for the British War Medal and Victory Medal, 1914 or 1914/5 Star will be shown if a soldier qualified for these medals.
If a soldier qualified for a 1914/15 Star then a code (1, 2B etc) will be recorded by the theatre of war first served in. Check out my 1914/15 Star page which lists all the codes.
If "SWB LIST" is recorded then the soldier was awarded a Silver War Badge.
Important Tip
If you're researching a soldier who qualified for the 1914/15 Star and they served in a corps which didn't record their unit, you may be able to work it out from their entry date, or at least narrow it down. For example, if you're researching a soldier who landed in France with an unknown artillery unit on 24 April 1915, then the rest of the unit should have the entry date on their medal index card as well. Look through the soldier's 1914/15 Star medal roll and note down the name and a regimental number of everyone who landed on 24 April 1915. If this date was when a unit landed, rather than a reinforcing draft, then you should be able to find dozens of names quickly. Once you have about fifty names, search the surname and regimental number on FindmyPast's military section. Don't use Ancestry for this as it will take too long. You're looking for surviving service records to soldiers where the unit they landed in France is recorded. However, this won't work for reinforcements sent abroad which were subsequently dispersed to multiple units.