This guide on the Silver War Badge will help you research British soldiers who qualified for one during the First World War. This guide is split into four sections:
What is a Silver War Badge
Where can I find Silver War Badge records
What information do Silver War Badge records contain
A list of the King's Regulations Cause of Discharge
My other guides which include how to find service and medal records can be found by clicking on the link below:
 What is a Silver War Badge?
A Silver War Badge, often erroneously called a Silver Wound Badge, was first issued in 1916 to service personnel who has been honourably discharged due to wounds, illness or old age between 4 August 1914 and 31 December 1919. Soldiers who had been transferred to the Class P Reserve, had served overseas and had been awarded a pension or gratuity also qualified. Officers were also eligible if they retired or relinquished their commission. Most badges were also accompanied by a King's Certificate of Discharge. When worn on civilian clothes, the badge identified the wearer as one who had served in the armed forces during the war and soldiers were eligible for the Silver War Badge even if they did not serve outside of Britain or Ireland. If a soldier did not serve overseas and their service record was destroyed, then a Silver War Badge record may be the only evidence left of their military service.
The badge was struck in solid silver, with the words "For King and Empire Services Rendered" around the border. In the centre of the badge, a crown surmounts the monogram of King George V, GRI. The reverse of the badge is plain, except for a unique identifying number, and a pin, which may be vertical or horizontal. Part of the Army Order authorizing the issue of the badge is transcribed below. There were subsequent amendments, including granting the badge to eligible civilians, as well as nurses and members of the Voluntary Aid Detachment. Army Order 316 of 1916 – Silver War Badge Published 12 September 1916 is below:
His Majesty the King has approved the issue of a silver war badge to officers and men of the British, Indian, and Overseas Forces, who have served at home or abroad since the 4 August, 1914, and who on account of age, or physical infirmity arising from wounds or sickness caused by military service have, in the case of officers, retired or relinquished their commissions, or, in the case of men, been discharged from the army.
The photograph below shows an honourably discharged veteran of the First World War, wearing his Silver War Badge on his right lapel as per regulations. The reverse of the photo is simply dated 1 October 1917, giving no clue to the sitter's identity. Photographs of men wearing Silver War Badges are common and they were often attached to the clothing by a small chain, as well by the pin on the back.
Where can I find Silver War Badge Records?
If a soldier was awarded a Silver War Badge this will usually be recorded on his Medal Index Card, above "Theatre of War First Served in". It will read SWB List, and then there will follow a series of letters and numbers refers to a specific roll held at the National Archives. The rolls are located in the catalogue reference WO 329 and can be viewed with a reader's ticket.
However, the subscription website Ancestry has digitized the rolls and a soldier can be quickly found online using their search engine. Though, their search engine can have a mind of its own, so you need to try a combination of their name, regimental number and corps/regiment to locate it. The rolls have also been transcribed on Findmypast, though you cannot view and download the original documents, which poses a problem if there has been a mistake in the transcription. Though I have a subscription to both sites, I use Ancestry when searching for a Silver War Badge record.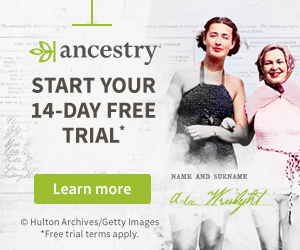 Another set of records you may come across in your search are the Silver War Badge Index Cards. These cards contain information concerning the reason for discharge and the award of a Silver War Badge. Sometimes both a Medal Index Card and a Silver War Badge Card exists. Silver War Badge cards can be very useful as a minority contain the recipient's address.
What Information do the Records Contain?
If a soldier's service record has been destroyed, then the Silver War Badge roll can contain a number of very important pieces of information including:
The soldier's Silver War Badge number
Their rank, regimental number, and unit. Sometimes if a soldier was serving with a Corps, Royal Engineers, Royal Artillery etc. the last unit they served with was recorded
When they enlisted
When they were discharged
Why they were discharged
Cause of discharge
Whether they served overseas
The age of a soldier is sometimes recorded
A small number of the Silver War Badge Index Cards contain the recipient's address
Causes of Discharge
The cause of discharge will be recorded on the Silver War Badge record with the most common reason for discharge being XVI: No longer fit for War Service. The rolls sometimes record whether a soldier was no longer fit for war service due to wounds or sickness. They will record that the soldier was discharged under paragraph 392 King's Regulations 1912 which will be followed by one of the numbers below. The most common reason is "(xvi) No longer physically fit for war service". Not all of the reasons listed below made a soldier eligible for a Silver War Badge.
Under Paragraph 392 King's Regulations 1912
(i) Reference on enlistment being unsatisfactory.
(ii) Having been irregularly enlisted.
(iii) Not being likely to become an efficient soldier.
(a) Recruit rejected both by medical officer and approval officer.
(b) Recruit passed by medical officer, but rejected by a recruiting officer stationed away from the headquarters area, or by approving officer.
(c) Recruit within three months of enlistment unfit for service.
(cc) Recruits with more than three months service considered medically unfit for further military service.
(d) Recruit who after having undergone a course of physical training is recommended by an examining board to be discharged, or, in the case of a mounted corps, is unable to ride.
(e) Soldier of local battalion abroad considered unlikely to become efficient.
(f) Boy who, on reaching 18 years of age, is considered to be physically unfit for the ranks.
(iv) Having been claimed as an apprentice
(v) Having claimed it on payment of £10 within three months after his attestation- At home and abroad.
(vi) Having made a misstatement as to age on enlistment.
(a) Soldier under 17 years of age at date of application for discharge.
(b)Soldier between 17 and 18 years of age at date of application for discharge.
(vii) Having been claimed for wife desertion.
(a) By the parish authorities.
(b) By the wife.
(viii) Having made a false answer on Attestation.
(ix) Unfitted for the duties of the corps.
(x) Having been convicted by the civil power of – or of an offence committed before enlistment.
(xi) For misconduct.
(xii) Having been sentenced to penal servitude.
(xiii) Having been sentenced to be discharged with ignominy.
(xiv) At his own request, on payment of – under Article 1130.
(xv) Free, after ___ years' service under Article 1130.
(xvb) Free to take up civil employment which cannot be held open.
(xvi) No longer physically fit for war service.
(xviii) At his own request after 18 years' service.
(xix) For the benefit of the public service after 18 years' service.
(xx) Inefficiency after 18 years' service.
(xxi) The termination of his ___ period of engagement.
(xxii) Having claimed discharge after three months' notice.
(xxiv) Having reached the age for discharge.
(xxv) His service being no longer required.
(xxvi) At his own request after 21 (or more) years' service.
(xxvii) After 21 years (or more) service for pension, and with 5 (or more) service as warrant officer with a view to pension under Pay Warrant.
(xxviii) On demobilization.