This article will help you find a British officer's First World War service record and is one of a series of guides I have written to help you research WW1 soldiers. To view these guides click on the link below:
I offer a First World War Soldier Research Service.
British Officer's First World War Service Records
The surviving First World War British officer service records are held by either the National Archives or Ministry of Defence. If an officer finished his service prior to April 1922 and did not serve after this period, then as long as a service record has survived it will be held at the National Archives. This guide will help you find out if your officer's service record has survived, what it is likely to contain and how you can view it. I have also created another guide to finding Indian Army Officers' WW1 service records.
If you are researching a British officer who served after April 1922 then their service record should still be held at the Ministry of Defence.
I have written a separate article on ordering these files on my other website Researching WW2: How to Order a Service Record from the MOD. The easiest way to check whether an officer's service record is still held by the MOD for soldiers born prior to 1901 is by searching the UK, Military Discharge Indexes, 1920-1971 on Ancestry. Clicking on the banner below will take you to Ancestry.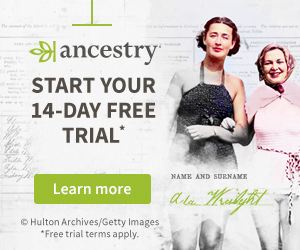 Only initials are shown in the index but so is the date of birth. Officers didn't have regimental numbers during the First World War so the numbers listed date from an officer's later service. You can also search the London Gazette or look at Army Lists to see if they served post-April 1922 or download the eight files which Ancestry have combined here: Spreadsheets Ancestry have Combined for their Military Discharge Index.
Officers' service files held at the National Archives were part of a supplementary series of records. The main series of service files were destroyed during the Blitz in 1940 when the warehouse containing them was hit. Not all service files for officers who left the army prior to April 1922 survived past the 1930s, as many were destroyed during a weeding process to free up storage space. Despite this, the chances of an officer's service record surviving are high. To look for an officer's file at the National Archives, you will need to search two parts of their catalogue with the WO standing for War Office:
WO 339 – Service records of officers who finished serving before 31 March 1922.
WO 374- Service records of officers given a Territorial Commission.
The link below will take you to the correct page on the National Archives website to conduct your search:
How to Search for a British Officer
The National Archives have recatalogued their officer service records recently so all officers have their names in full. Previously, many officers only had initials and a surname provided which made it very difficult if you were searching for a common surname. When searching for an officer's service record I use the following steps to ensure that my search is thorough and to guard against a catalogue transcription error:
Search the officer's full name
Search officer's first name and surname only
Search first name and middle name
Search just surname – only practical if an uncommon name
If you have a common surname then search the surname with the unit they served with e.g. Smith Suffolk Regiment.
If you still have no results, it is probable that their service record has not survived, or is still with the Ministry of Defence. However, there is a chance that their record has been incorrectly catalogued. I have found transcription errors in the National Archives' online catalogue for officers I have been searching. If you have a surname which has a slight variation try searching for both: e.g. Fleming and Flemming. If you do come across an error, remember to report it to the National Archives so they can update their catalogue.
Important Tip Regarding Ranks
If you have an officer's medals and his rank is lieutenant on the rim of his Victory Medal and British War Medal, make sure you don't exclude officers with the same name but a higher rank in your search results. The rank impressed on both medals is the highest rank held by a soldier up until the 11 November 1918. However, many officers would continue to serve in the army for years afterwards and would be promoted to a higher rank.
Information found in an Officer's WW1 Service Record
The information contained in a service record can vary greatly but it will usually be the most important record to begin your research into an officer. Some of the records I have photographed have contained over 200 pages, while others barely 20. Even if the file is small, it can still contain a wealth of information. A mixture of the following will be found:
Biographical details including date of birth, where they were educated, next-of-kin address
Application for a commission
A copy of the birth certificate
If an officer was commissioned from the ranks, his earlier service papers are often found in the file
Information on any wounds or illnesses, medical board reports
Court martial records
If an officer was reported missing in action, there is the possibility of an eyewitness account of his last moments
Pension reports
Copies of telegrams sent reporting death, wounds, or illnesses
This is just a partial list of the type of material which can be found by consulting an officer's service file. 
Lieutenant Richard Herbert Phayre, Green Howards (Yorkshire Regiment) who was killed in action at during the First Battle of Ypres on 20 October 1914. There is a service record for Phayre at the National Archives: WO339/7491. If an officer died during the war there's a very good chance there will be a service record at the National Archives.
Viewing an Officer's Service Record
The service records for First Word War officers haven't been digitized and are only available to view at the National Archives. You will need to have a reader's ticket to view the file. Alternatively, I offer a fast service to photograph an officer's service file. I have photographed over 600 officer's service records for clients including all the surviving service records for two yeomanry regiments for their museums. I offer substantial discounts for bulk orders.
If you are researching a soldier who served in the First World War click on the photo below to learn more about the research service I offer.